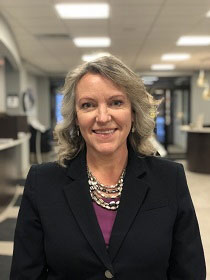 Superior National Bank is proud to announce the addition of Jill Lindenberg to their consumer lending team. Jill brings 14 years of banking management, personal banking and lending expertise to Superior National Bank customers.
Superior National Bank has the area's largest consumer lending team bringing a comprehensive selection of loan services including new home loans, home improvement loans, new and used auto loans and personal loans. Jill joins nine other retail lenders and will serve customers from the Razorback Drive location in Houghton.
"Jill brings our customers strong skills earned over a career in financial services that includes experience with insurance, investments, retail banking, and consumer lending", says Brian Donnelly, Vice President / Director of Retail Lending. "In addition to her technical knowledge, Jill's professionalism and community service have helped her stand out among community bankers in the Keweenaw," adds Donnelly.
Founded in 1890, Superior National Bank is celebrating its 130th year. With headquarters in Hancock, Superior National Bank has a total of nine locations across Houghton, Keweenaw and Baraga counties.