Making a Difference for Businesses in Metro Detroit
Superior Lender of the Week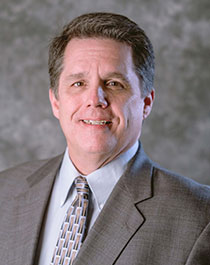 I bring experience and follow-through to every relationship.
Real estate
Manufacturing
Medical/Dental
Legal loans
Robert Chalifoux has been in commercial lending for more than 20 years.
Specializing in real estate, manufacturing, and the medical/dental fields, Robert enjoys learning about his client's unique business needs.  No two requests are ever the same, "I add value to my relationships with my varied experience, follow through, and attention to detail," he shares.
Understanding the client, their business, and their long-term vision, Robert helps bring the right combination of services and products to every client he serves.
Robert provides a Superior Experience to his clients by demonstrating that each request is valued and providing unique solutions to be successful.
Available to his clients by phone, email, and in-person, Robert can be contacted at 248.434.6005.
Metro Detroit Superior Lenders
Superior National Bank brings a lending advantage to you.
As a local, community bank, our business lending team prides itself on earning strong working relationships with every customer. When we know you and you know us, great things can happen. We don't rely on one-size-fits-all programs. No business loan or banking program is just a transaction. Instead, each of our lenders work personally with you and your team to bring solutions that fit with your business.
Our lenders have the know-how. They have the lending power of Superior National Bank to deliver to you. And our customers value our highly responsive and skilled banking support team that helps grow your future.