Making a Difference for Businesses in Metro Detroit
Superior National Bank brings a lending advantage to you.
As a local, community bank, our business lending team prides itself on earning strong working relationships with every customer. When we know you and you know us, great things can happen. We don't rely on one-size-fits-all programs. No business loan or banking program is just a transaction. Instead, each of our lenders work personally with you and your team to bring solutions that fit with your business.
Our lenders have the know-how. They have the lending power of Superior National Bank to deliver to you. And our customers value our highly responsive and skilled banking support team that helps grow your future.
Superior Lender of the Week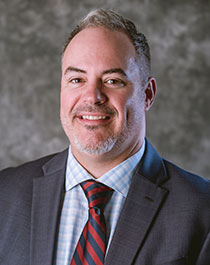 I'm here to help. Large or small goals, I treat everyone the same.
Business banking
Business development
Treasury management
David LeVasseur—specializing in business banking, business development, and treasury management—is a commercial lender that you can trust.
Passionate about problem solving and providing his clients with a Superior Experience, David enjoys helping his clients in unique situations while making the entire process as easy as possible. "I'm not a salesman," he says. "I'm someone who is here to help. Large or small goals, I treat everyone the same."
When he's not helping clients with their banking needs, David enjoys mountain biking, hiking, relaxing at the beach, and spending his weekends as a wedding DJ.
David is available to his clients via phone, text, email, video, and in-person meetings. If you're interested in learning more about David, you can call him at 248.434.6001.
Metro Detroit Superior Lenders
Trying to find the right bank?
Helpful information you should know:
In commercial lending, there are no one-size-fits-all solutions. Each business has different lending needs based on the industry it serves, the products it makes, or
Read More »