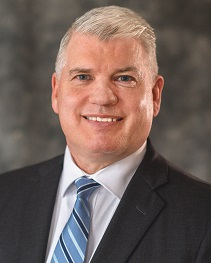 Superior National Bank is proud to announce the addition of Kevin Gentner, Southeast Michigan Market Leader to its skilled Trust & Wealth Management team. Gentner brings customers in the region over 14 years of experience in Wealth and Investment Management, Financial Planning and Fiduciary responsibilities.
As Southeast Michigan Market Leader, Gentner will build beneficial relationships that bring smart financial advice and guidance to customers and business professionals. His position is fully supported by Superior Nationals' twelve dedicated Trust and Wealth Management staff. Gentner's deep experience in investment management, portfolio management and new market development will further grow Superior National's brand and services in the region. Prior to joining Superior National Bank, Gentner was Regional Director / Senior Vice President at TCF Private Bank.
"We are thrilled to welcome Kevin to the Trust & Wealth Management team at Superior National Bank", says Greg Seppanen, SVP / Trust & Wealth Management Director. "His extensive experience and proven track record of building successful wealth management programs in Southeast Michigan make him a great addition to our growing organization."
Gentner and Seppanen are in the process of implementing the Trust & Wealth Management Department's market integration strategy in Southeast Michigan. The effort includes expanding new customer relationships, meeting growth & profitability objectives for the region and continuing to support the growth of Superior National Bank in the market.
"I am thrilled to be part of Superior National Bank and a member of such a highly talented, dedicated and experienced Trust & Wealth Management team.  With a strong group of associates dedicated to superior customer experiences, I know I am in the best position to make a big difference for customers across the region", says Gentner.
Headquartered in Hancock Michigan, Superior National Bank serves clients in the Upper Peninsula and Southeast Michigan regions and employs over 240 people. With assets over $1 billion, Superior National Bank provides individual consumers, businesses, municipalities, and corporations with a full range of banking services spanning lending, deposit accounts, online and mobile banking services, retirement plans and trust and wealth management services.